Air traffic controllers and several seamen unions said on Tuesday that they will join the 24-hour panhellenic strike on September 21, 2023. The strike is being launched by several workers unions and social organization in order to protest the new Labor Law.
UPDATE: The Air traffic controllers strike has been canceled per court order on Wednesday, evening. Flights are supposed to operate as usual.
In a statement issued on Tuesday, the Air Traffic Controllers union said it will join the strike called by the public sector union ADEDY.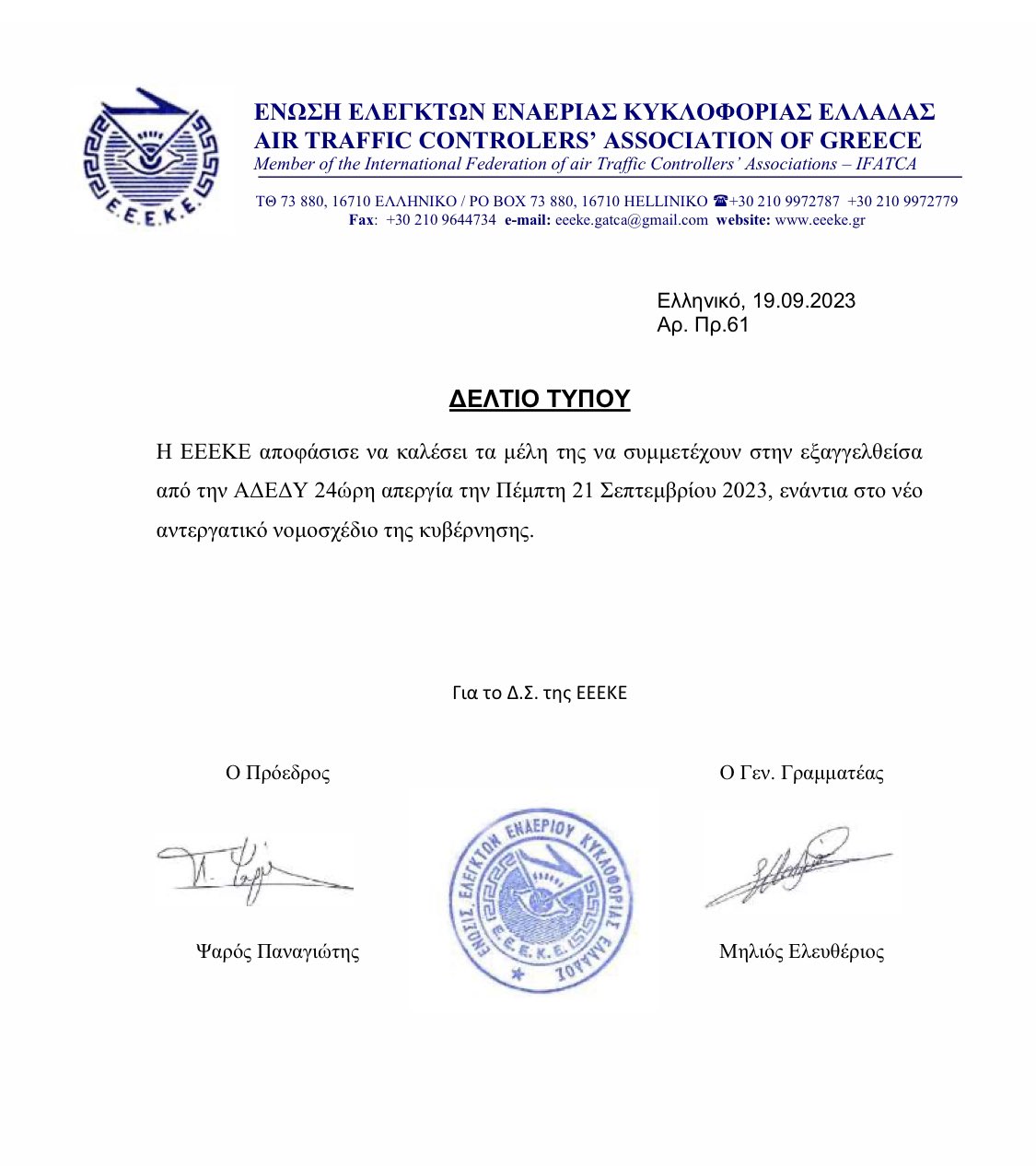 At the same time, several unions of the maritime sector such as dock workers, cooks, engineers, etc said also they will join the strike.
Union Umbrella PEPEN said in a statement that they oppose the new Labor Bill that "implements 13 hours work per day and 78 hours per week."
The 24-hour strike will be launched across the country.
If you plan to travel by air or sea on 21. September 2023, check with local port authorities or airports and travel agents.